New Parking Ramp Construction
Starting Spring 2023
Construction for the new parking ramp kicked off on April 3, 2023, with a planned completion date of October 2024. The $63 million project will provide a four level parking structure with at total of approximately 975 spaces and be located where the current short-term lot exists today. The project will also include a skyway connection from the second level to the main terminal.
Where Can I Park?
Parking in the current Long- and Short-Term lot will be limited with only 67% of the current long-term spaces available and no short-term parking.

A majority of travelers will need to use the Economy Lot during the project. See map below.

The airport intends to have a continuous shuttle service during construction to assist travelers in getting to and from the terminal and the lot.

Current Parking Map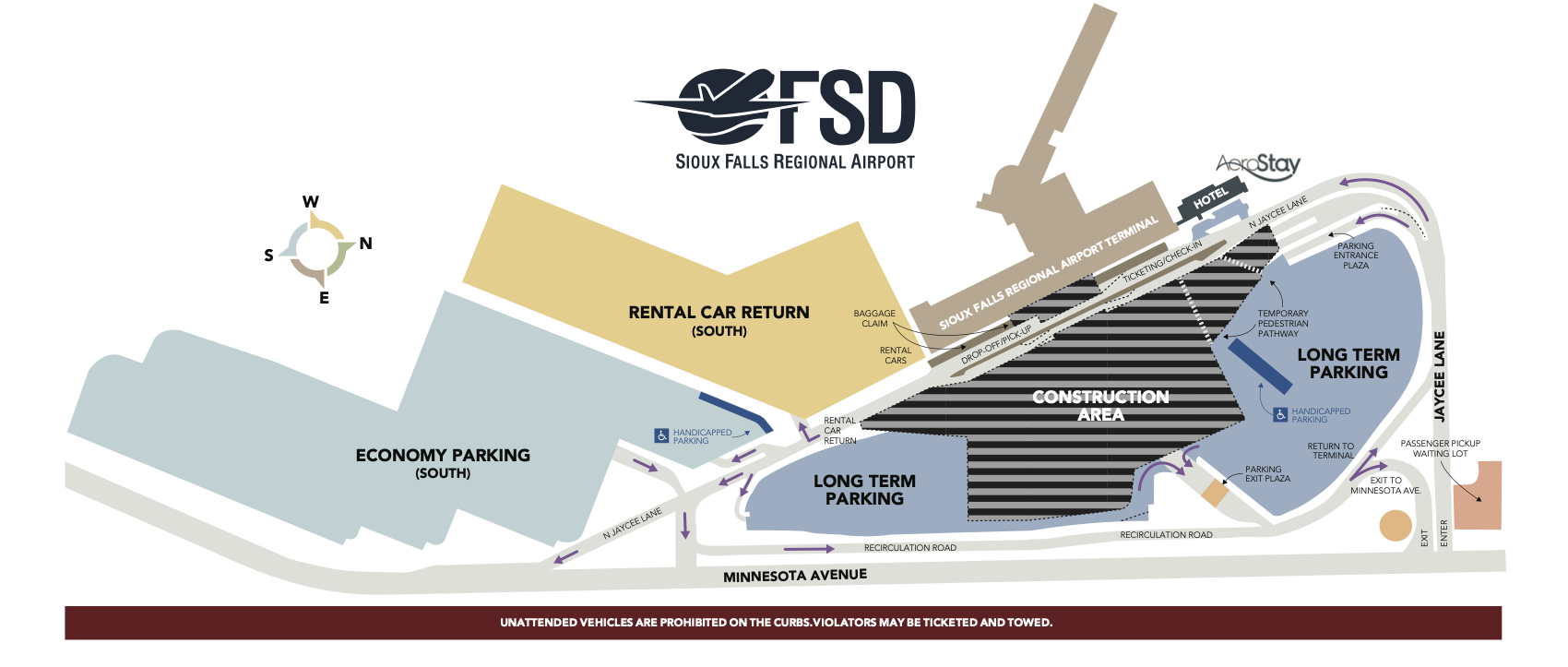 Future Parking Map – With Construction Finished - Fall 2024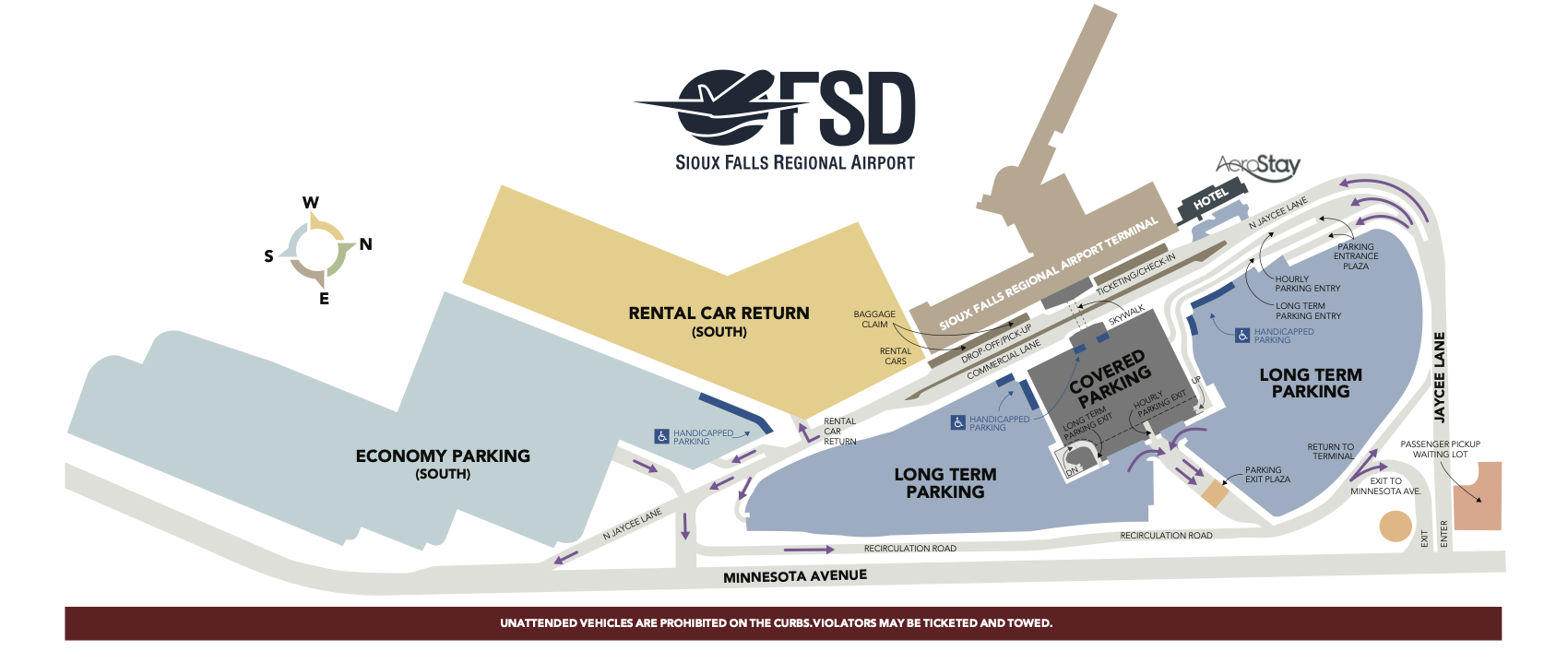 What if My Car is Not Where I Left It?
Our construction crew may have to relocate your vehicle to clear a parking lot for construction. If you find that your car is not where you left it, it is likely waiting for you in the Relocated Car Lot.
Relocating vehicles from the work area is necessary to keep your vehicle safe and to ensure the maintenance can be completed on schedule. There is no fee or ticket for relocation, and it offers you a chance to get a few extra steps in after that long flight!
Questions?
If you have any questions about the parking lot maintenance process, please contact:
Sioux Falls Regional Airport
(605) 336-0762
airport@sfairport.com