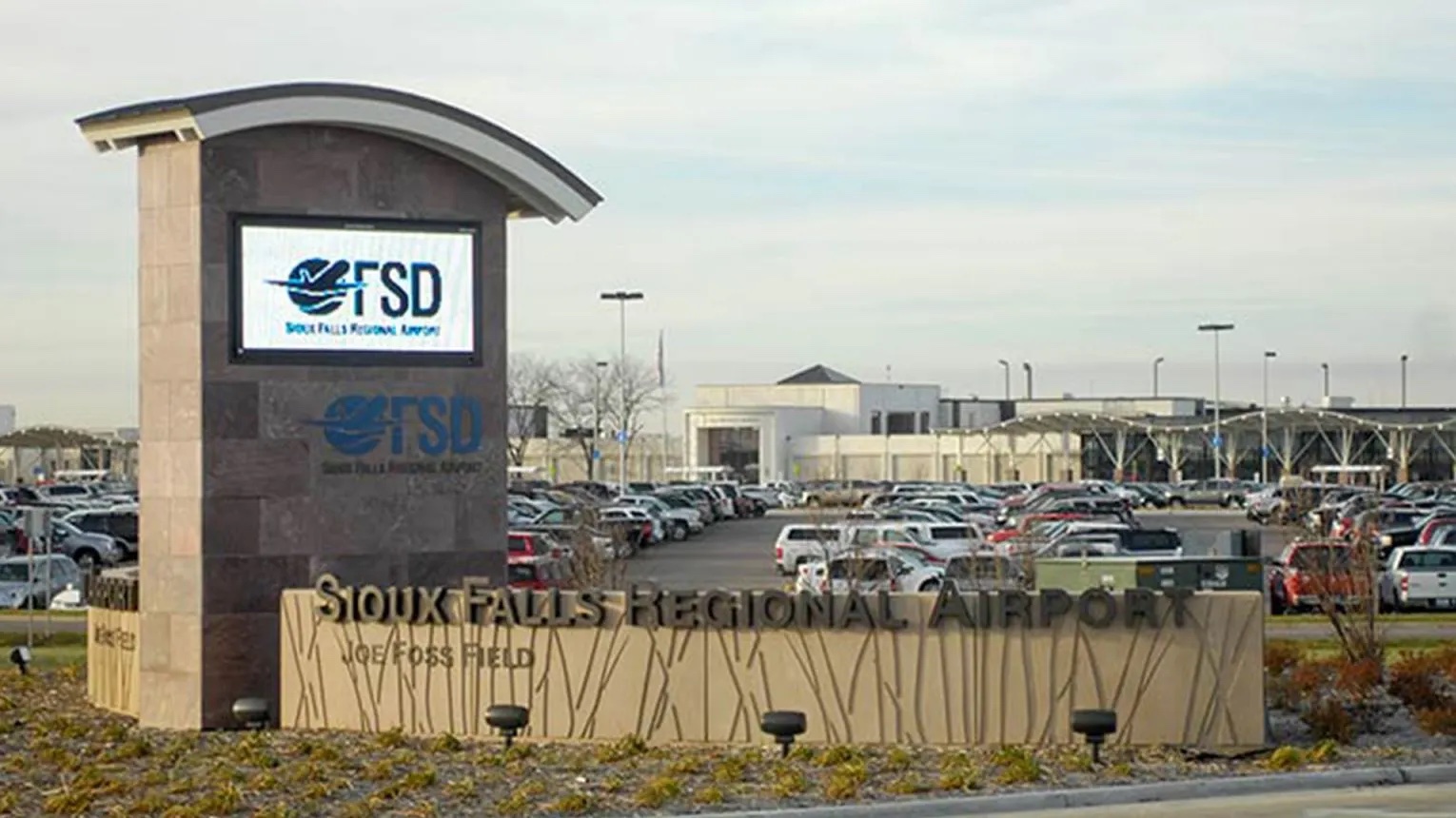 Summer 2022
The Sioux Falls Airport is planning routine maintenance on the parking lot in summer 2022. If you are planning on taking a trip and leaving your car at the airport during this time, please take a few minutes to read about how you may be impacted.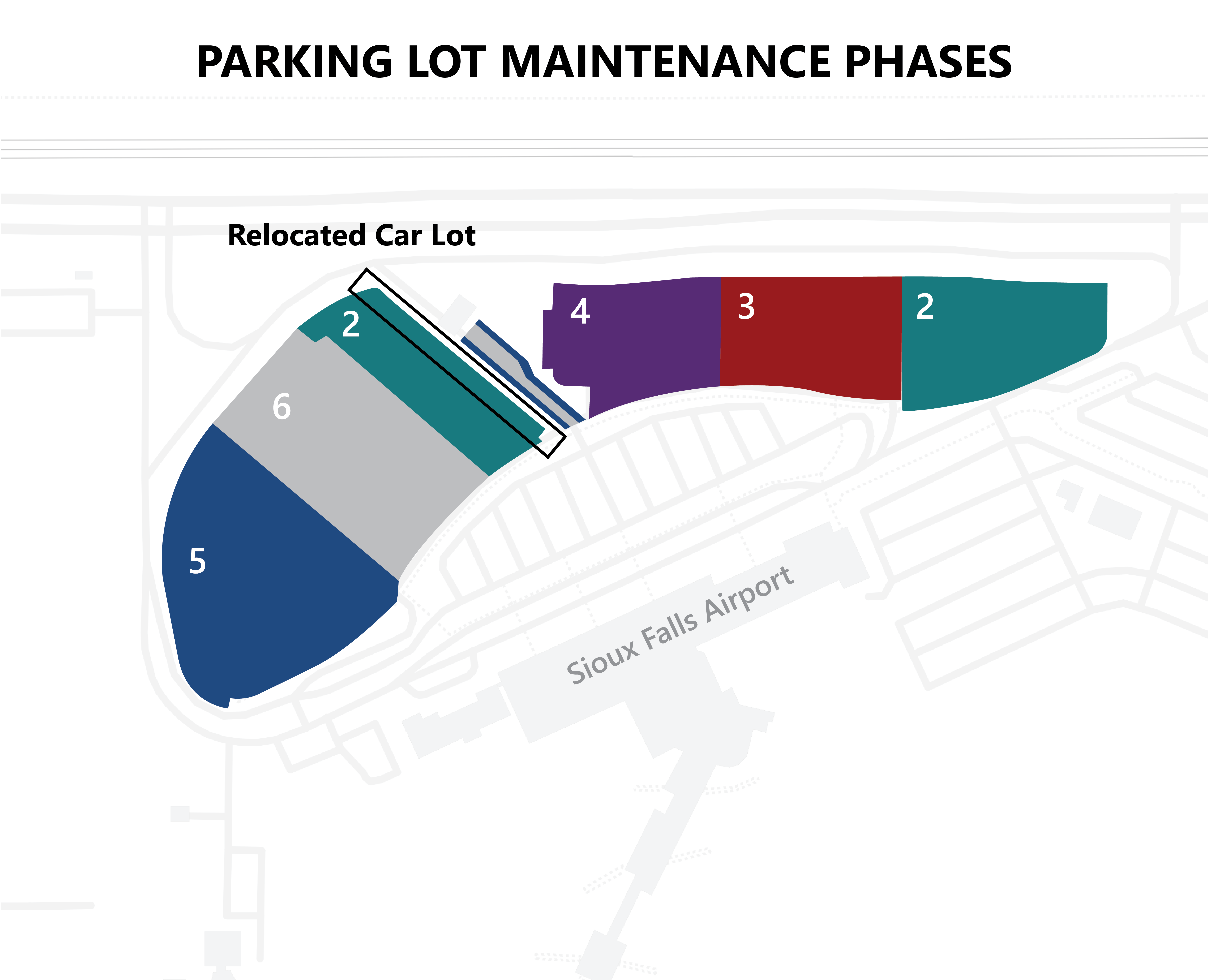 WHERE CAN I PARK?
Guests will be able to park anywhere that is not closed with barriers or tape. The parking lot maintenance will be completed in phases. If you happen to park in an area that is scheduled for maintenance while you are away, we will relocate your vehicle via tow truck.
WHAT IF MY CAR IS NOT WHERE I LEFT IT?
Our construction crew may have to relocate your vehicle to clear a parking lot for maintenance. If you find that your car is not where you left it, it is likely waiting for you in the Relocated Car Lot, showing on the map.
Construction is anticipated to begin May 23, 2022 with Phase 2. Each phase will take approximately two weeks to complete, with all construction being completed mid-August. These dates are subject to change.
Relocating vehicles from the work area is necessary to keep your vehicle safe and to ensure the maintenance can be completed on schedule. There is no fee or ticket for relocation, and it offers you a chance to get a few extra steps in after that long flight!
QUESTIONS
If you have any questions about the parking lot maintenance process, please contact:
Sioux Falls Regional Airport
(605) 336-0762
airport@sfairport.com