Get in Touch
Need to contact Sioux Falls Regional Airport? We're here to answer your questions about your next travel experience.
Give us a call
605.336.0762
Joe Foss Field
2801 Jaycee Lane
Sioux Falls, SD 57104
airport@sfairport.com
Located just north of the heart of Sioux Falls, we're a convenient, accessible airport with the amenities and flight options you need to hit the skies in style.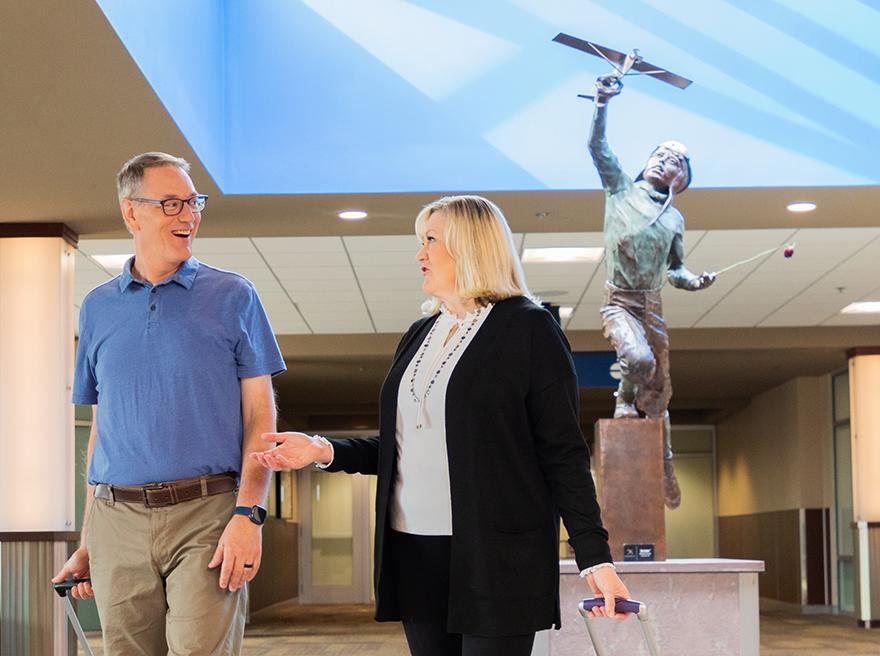 New Direct Flights
More places. More adventures.
There are now more options than ever to go on an adventure just one flight away from Sioux Falls. Whether it's new Allegiant direct flights to Ft. Lauderdale, Fla.; Austin, TX; and Orange County, Calif., or new Frontier direct flights to Orlando, Fla., and Las Vegas, Nev., you're that much closer to your destination at FSD.
Explore Direct Destinations