With built-in traffic of over 1,000,000 pedestrians annually – many awaiting arrivals or departures - Sioux Falls Regional Airport offers great potential.

Terminal rental rates:
$20.00/sq. ft. for office space
Contact Us for more information.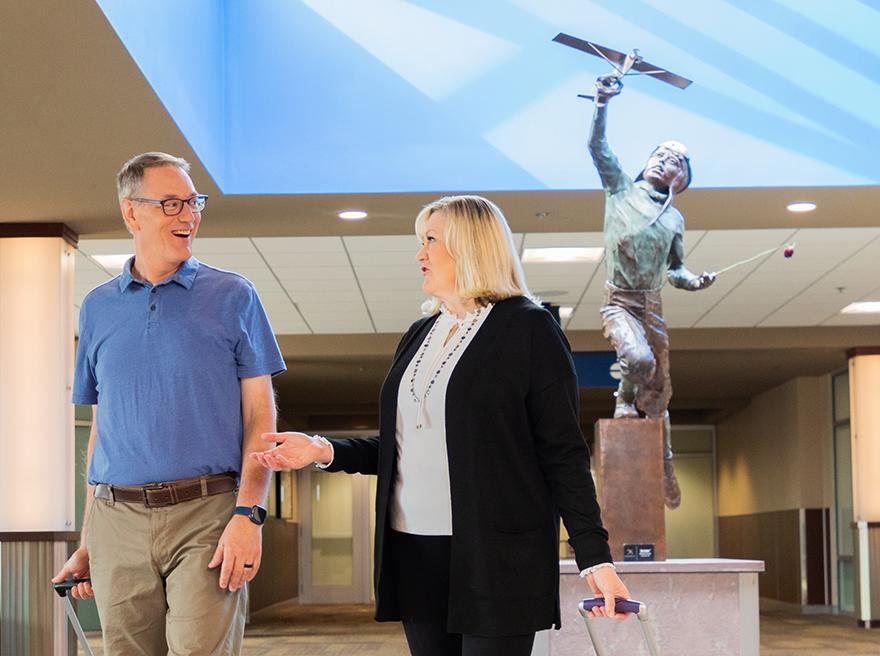 New Direct Flights
More places. More adventures.
There are now more options than ever to go on an adventure just one flight away from Sioux Falls. Whether it's new Allegiant direct flights to Ft. Lauderdale, Fla.; Austin, TX; and Orange County, Calif., or new Frontier direct flights to Orlando, Fla., and Las Vegas, Nev., you're that much closer to your destination at FSD.
Explore Direct Destinations