JOB OPPORTUNITIES
Where opportunities take flight
Whether it's an airplane getting ready to fly or an exceptional candidate seeking a career, here at the Sioux Falls Regional Airport we specialize in charting a course for the future. When it comes to thrilling adventures and unique opportunities, we offer all of that and more.
Are you a people-person who wants to help travelers on their way? Then an Airline Ground Handler, Ticket Agent or Baggage Screener position might just be for you. Perhaps you'd rather put your boots to the tarmac and work directly with the planes. Then you might want to consider being a part of our Maintenance Team.
We offer jobs across all five of our partner airlines – so there's always room for you to join the family wherever it's convenient for you. If you're not entirely sure where your skills and interests lie, that's okay! Check out our annual job fair and discover what sparks your interest. Consider an amazing career journey with the Sioux Falls Regional Airport today!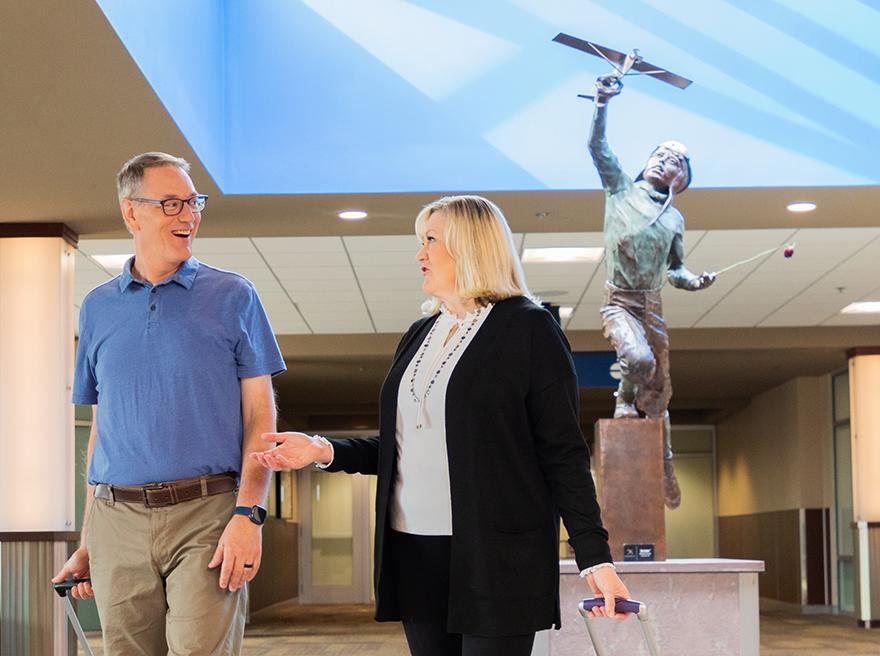 New Direct Flights
More places. More adventures.
There are now more options than ever to go on an adventure just one flight away from Sioux Falls. Whether it's new Allegiant direct flights to Ft. Lauderdale, Fla.; Austin, TX; and Orange County, Calif., or new Frontier direct flights to Orlando, Fla., and Las Vegas, Nev., you're that much closer to your destination at FSD.
Explore Direct Destinations